Library Collections & Databases
Textbooks, journals, periodicals, newspapers... the challenges of a library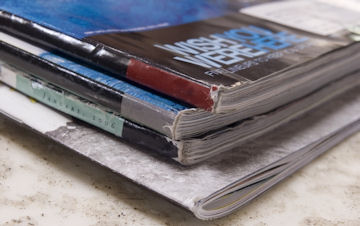 ePub is a reasonable option for plain text only publications, providing you have the time and money available to convert and format each title. Not always the reality, but possible.
But what about the difficult texts? Many of today's publications have a complex layout, charts, tables, graphics and multilingual text. There are still others with audio and video (possibly packaged with a CD/DVD), tests and quizzes, and so on.
The prevailing thought appears to be, "Leave it as a PDF and we'll make it available like that, and keep our fingers crossed!" This never seems to be the desired approach, but what is done when we give up.
So what is wrong with a PDF? Plenty.
- DRM (extremely expensive and not manageable when dealing with collections)
- Open an entire PDF to view one page? Not reasonable
- Limited in use (full multimedia capability is limited)
- No content security (text is easily copied & pasted)
The option does exist to address all of these issues. But to fully address these, the solution needs to be quick and easy, secure, expandable (with more features, not only for today, but for those publications coming tomorrow) and scalable to hundreds and thousands of titles. "And it would be best to do this in-house, so that we can control the process." Done! Let's talk.
IP Range Model
Here is one option, which we have successfully implemented for the Hiragana Times magazine. They have been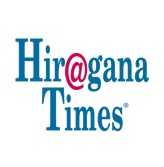 around since about 1986. They have been successful with print (originally) and they have gotten into making apps, providing users with subscriptions on an iOS or Android device. But there was still a gap. There are approximately 4 million Japanese language learners worldwide, and it was too expensive and time-consuming to send 1 print copy to overseas institutions. How do you get this very valuable resource into the hands of students, without requiring them to pay the full price of a subscription? We have made an
Academic Subscription
, tied around the IP range of the school, and 80% less in price. Check out
DEC Pub
for more information.