Educational Materials
Our forte is educational materials, from textbooks to specialty lessons... and ESL (English as a Second Language).
We cater to the large, and small. Whether you are a large publisher looking for a truly multimedia, digital option, exasperated by all of the starts and stops encountered over the years...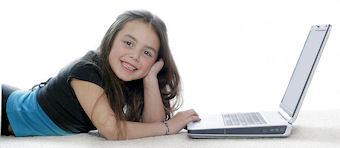 we can provide an attractive alternative to the "work flow, xhtml, CMS, html5" hype you have undoubtedly experienced. We work closely with MediaTechnicsCorp, who have been making multimedia textbooks since 1997. Mature, proven technology, which has been reworked and refined for over 15 years.
Teachers, content creators and self-publishers have not been forgotten. We have been in your shoes and know the trials and tribulations. We can offer a way for you to publish digitally for free. Contact us to find out more.
What's so different from what everyone else offers?
Plenty. The design of your product is unchanged, so you are not required to rework your project to fit into our template. There is no template! You will not require your users to be connected to the internet to use your product (some features will not be active without a connection). Student testing and tracking is a part of the package. There are no additional drivers or readers required -- everything you need is self-contained within your product. Make use of the devices your students have, or have access to... don't require them to buy another (iPad, Kindle, etc...)!!
Want to see the possibilities?
Take a look at
New Perspectives in Computer Concepts
. This will show many of the options available to you, for use with your own project.
This sample is a WebApp (BookOnBrowser), which can be accessed via mobile devices. Convenience is the primary feature of this version; however, your users will be dependent upon an internet connection. We also provide you with a Local version, to be run on a Windows or Mac computer. An internet connection enhances the product, but is not necessary to its viability.
Features to consider when viewing New Perspectives are: no change to the print version (same format as the book), the addition of audio, video & flash elements, in-line testing, testing results can be webtracked, onsite or offsite weblinks, and so on.
ESL Materials
Take a look at this short sample, and envision using either an existing text in a digital format, or something of your own creation, in your classroom.
one all-encompassing package
can be put into the hands of students worldwide, either by CD/DVD, a single flash drive, a downloadable file, etc... Ease, convenience and affordability are no longer hollow buzzwords. These are the new reality.
Classroom Adoptions
Selling individual copies is fine, but we can also make your books into "class sets" or school-wide (district-wide) subscriptions, getting your books into more hands. See what we have done for GTC and their
GoToReaders
website.